Gotstyle Man, Spring / Summer 2016
Toronto-based clothing retailer Gotstyle launched a publication to further cement their identity as a leading Canadian fashion brand. In conjunction with their 10 year anniversary, the S/S 2016 issue was packed with interviews, advertorials, and fashion shoots.
Estelle was sourced to create content for a number of pieces within this issue, including the featured cover article and interview with Kevin Pillar of the Toronto Blue Jays.
Completed work included:
- featured cover interview + article
- branded 6 page AXE advertorial to launch new range of styling products
- illustrated "how-to" articles
- lifestyle article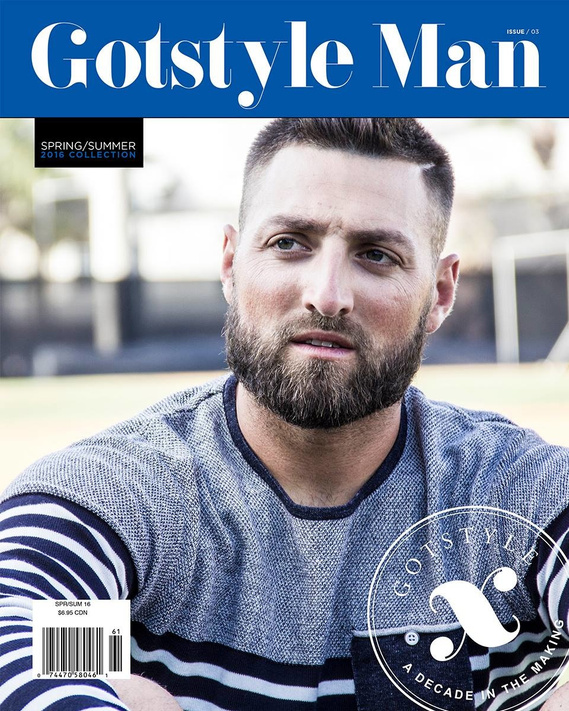 Copy Sample:
Road To The Show
Current Centre Fielder for the Toronto Blue Jays, Kevin Pillar is what you get when you combine pure grit, passion, and an uncompromising determination to chase your dreams - and knock them out of the park.

Originally from West Hills, California, 27 year old Pillar didn't have the typical path during his baseball career. In the words of another Toronto style icon, he started from the bottom, now he's here. Originally drafted by the Toronto Blue Jays in the 32nd round of the 2011 Major League Baseball Draft, Pillar was called up to the Blue Jays for the first time in his career on August 14th, 2013. After a string of sensational diving grabs where he appears to glide in the air longer than humanly possible, he has earned the highly-touted Superman nickname and personna. Pillar was acknowledged for his skills in 2015, when he was named the Wilson Defensive Player of the Year for Centre Field.

Now in his 4th season with the Blue Jays, Pillar has made a home in Toronto alongside his lovely wife Amanda, whom he married in 2014. We had a chance to catch up with Kevin after our photoshoot (don't worry fans, this was all during pre-season, we wouldn't dare interfere with his practice time), and chat about Toronto, baseball, and his off-duty style.