Figure3 Content Platform, Go Figure
With 20+ years of business success, Figure3 is an award-winning, independent interior design firm influencing how we work, live, and shop. Go Figure is a thought leadership content platform launched by the renowned interior design firm to capture insights on topics including innovation, inspiration, culture, leadership, and design.
Supplementing their 2020 rebranded website, Estelle was sourced to create long-form content for Go Figure reflecting their bold new tone.
Links to the full published articles on the Go Figure website can be found alongside each article excerpt below.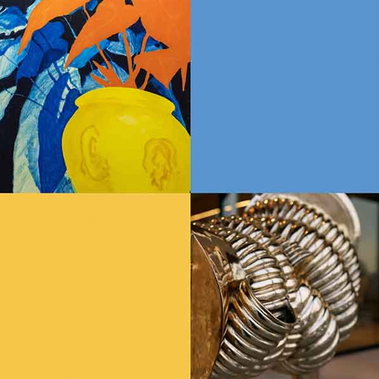 WORK OF ART
Art is powerful. It has the capacity to inform, inspire, influence, motivate, and stimulate. It can evoke a range of emotional responses, create a feeling of community and connection, and has the potential to forever alter our lived experiences.
Inspiration article, published May 2023